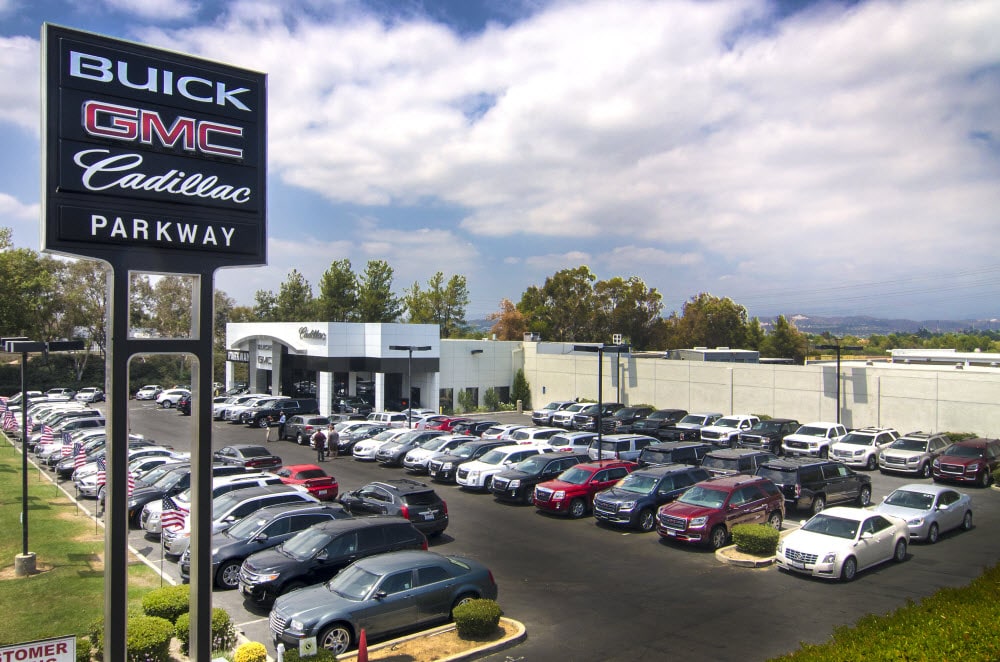 Parkway originally started in the  Buick GMC building that still stands today at 24055 Creekside Road. It was a small store that only carried Oldsmobile. We ran the business with one small standalone IBM PC2 F&I computer and an antiquated computer system for Accounting and Service.
All repair orders in service were handwritten and limited to 12 stalls. Half the area in the back of the building was a dirt lot for storage. The Hyundai store location used to be a dirt lot used by the local Ford dealer for storage. The Valencia Nissan building was once unoccupied by the Mitsubishi store that had gone under, and many of the lots on Creekside were still uninhabited dirt lots. Keep in mind that in 1991, Valencia was a dusty little town with a little over 100,000 people, but shortly thereafter, Valencia and its surrounding communities began to explode.
Since 1991, Santa Clarita, as it is called today, has nearly doubled in population. We have a Regional Retail Mall, a hotel, a major theme park, a large industrial park, three undergraduate colleges, and a well-equipped regional hospital. Very few cities in the U.S. have undergone such a rapid growth. To top it all off, Santa Clarita is considered one of the safest cities to live in California. Parkway also exploded in both size and complexity during that period. The employee count started off with 30 workers and has risen to over 100. The net worth of Parkway has tripled as our sales revenues in 1991 were a little over 18 million dollars and in the past few years we have exceeded 100 million dollars. Several other dealerships were established in this auto center in the same time period, some having better financial underpinnings than Parkway. They have not grown like Parkway: rather, they have either been sold or bought by larger corporations although, in some cases they have remained small dealerships. What was it about Parkway that made us so different? Was it our name? Think of the chutzpah it took to put Parkway, named after the two major boulevards that intersect only a ½ mile away from the store, over the door of a little known dealership in 1991. But if it wasn't just the name, then what was it? Dreams? Leadership? Serendipity?
Not only has Parkway grown dramatically since 1991, but our role and mission has evolved as well. From 1991 through 1994 we were just trying to survive, hardly advertising, just serving primarily to the walk-in customer. We lived off the traffic created by the local Ford and Toyota dealer's advertising. Ford and Toyota had hot products that created most of the attention and amount of the sales in the area. Two major events changed everything in late 1993 and early 1994.
We bought the GMC truck franchise from the local Nissan dealer in September 1991, but we never really engaged in the truck business until late 1993 we they decided to direct our focus to the truck market and made a deal with GMC to give us special allocation of 100 GMC Trucks. Timing could not have been more perfect. In January 1994 the Northridge Earthquake struck Southern California, causing a turning point in our business. Parkway was lucky to survive the earthquake with very little damage, however, the earthquake resulted in damage claim payments to residents in Santa Clarita area, which caused a major inflation of capital in the local economy. Luckily, this was accompanied with a surge in customers demand for trucks. We had one of the largest growths in sales in 1994 due to our special allocation of trucks that arrived in early spring of 1994, just in time to meet the popular demand for trucks. Like the old saying goes, timing is everything.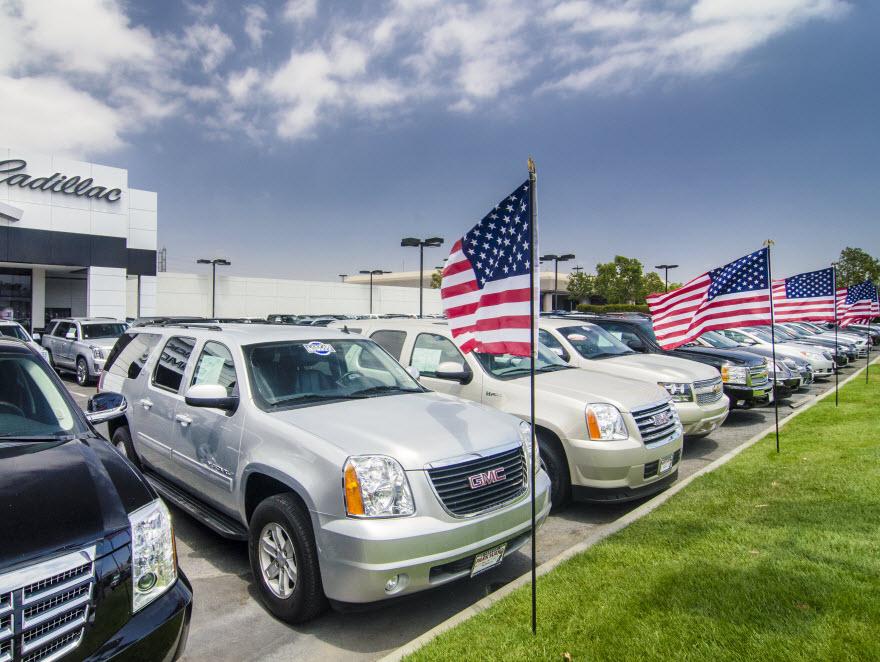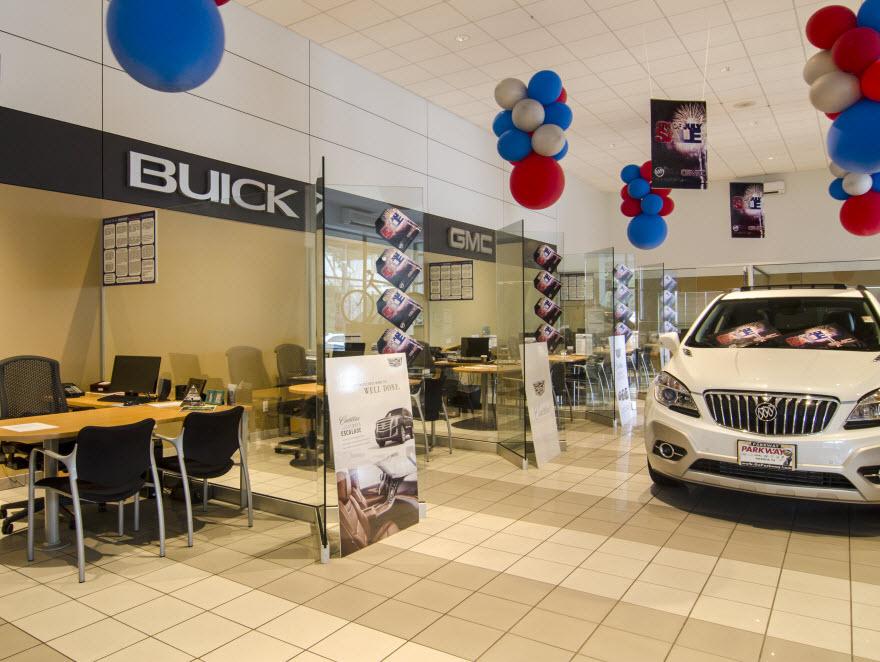 By the mid 1900's we were now an established dealership and had enough meat on our bones to expand. In 1995 we bought an existing GMC lot and built a brand new building to start our new GMC dealership in 1997. In 1998 we acquired Pontiac and Buick franchises and relocated the franchises to their current format. In July of 2002 we added the HUMMER franchise and in January of 2003 we had built a state-of-the-art standalone facility, the second HUMMER dealership to be built in the nation. We were fortunate to change franchises with the times. As GM lost market share we acquired Hyundai in December 2005. In April of 2009 we closed out HUMMER dealership and replaced it with Volkswagen franchise. In May 2009 we opened up a GMC Commercial Truck facility in Castaic.
Parkway continues to grow. As one of the few dealerships from 1991 still under the same family ownership, we are considered one of the best dealerships by GM, and continue to garner many awards and honors year after year. What is it that makes us so different? It is our employees. They have pride in being members of the Parkway family. They embody and ennoble the concept of change and strive to be the best. They are here to make an excellent livelihood for their families, but they are not order takers, rather they exemplify professionalism.
One of our cherished goals is to give back to the community. We take great pride in our local community sponsorships. We have sponsored the Santa Clarita Marathon for the past 20 years. We support our local schools through various activities. We are the sponsor for the Concerts in the Park in the summer and have for the past many years sponsored a Thanksgiving Dinner for the disadvantaged at the local City Community Center. We are "Community Driven".
Our team strives to show our customers that we are working to earn the right to assist them with their transportation needs. They project a positive and helpful attitude reflecting the community's spirit of the Santa Clarita Valley. After all, if a small family owned dealership with no resources to speak of, located in a little town near onion fields, can become a renowned dealership in less than 25 years, what might the next 25 bring?
Parkway Motorcars respects the privacy of the information our customers entrust to us and we implement reasonable security measures to maintain the privacy of our customers' personal information. California law requires us to tell you how we collect, share, and protect your personal information, and the rights you have in the handling of this information. When you consent to do business with Parkway Motorcars and its dealerships electronically, we collect the following information from you: name, phone number and/or email address, electronic signature, and any transaction information, including vehicle information. This information is used to fulfill our business relationship with you and provide the service that you have authorized. This information that we collect may also be disclosed to the vehicle manufacturer for ensuring your safety in the vehicle and to payment processors and lenders, if applicable to the transaction. This information may also be disclosed to state or federal agencies, as required by law. For more information regarding the privacy practices of Parkway Motorcars and your rights under Federal Law and the California Consumer Privacy Act, please access our privacy policy at
http://www.goparkway.com/privacy.htm