CUSTOMIZE YOUR RIDE HERE AT PARKWAY BUICK GMC IN VALENCIA
Looking for Custom Lifted Trucks in Los Angeles County? Here at Parkway Buick GMC our custom truck specialist have fine-tuned our lifted truck selections to provide the best lifted truck inventory and accessories in the San Fernando Valley area. Not only do we provide a great selection of custom lifted trucks for sale in Valencia, we also have expert technicians on hand to help you accessorize your ride! Already have a truck that you want to add a little bit of style to? Our team will work with you to customize your truck to the specifications you want. Give us a call, come on in, and soon you'll have one of the best lifted trucks in all of LA county.
 Give Us a Call at (661) 383-1183 or email us and lets schedule an appointment to create the truck or your dreams!
Looking to service your vehicle?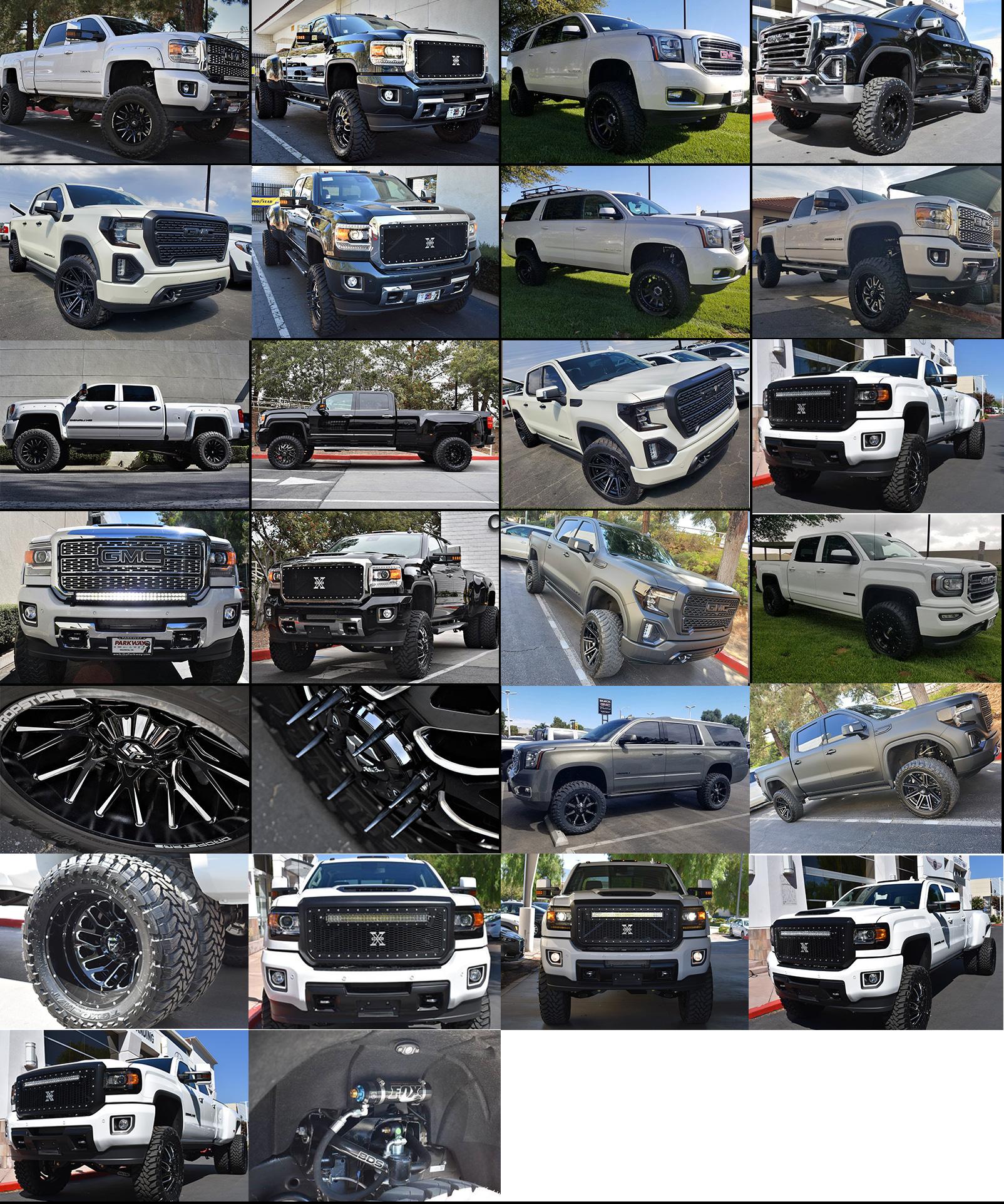 CUSTOM TRUCKS FROM PARKWAY BUICK GMC - LET US HELP CREATE YOUR DREAM TRUCK TODAY! 
Parkway Motorcars respects the privacy of the information our customers entrust to us and we implement reasonable security measures to maintain the privacy of our customers' personal information. California law requires us to tell you how we collect, share, and protect your personal information, and the rights you have in the handling of this information. When you consent to do business with Parkway Motorcars and its dealerships electronically, we collect the following information from you: name, phone number and/or email address, electronic signature, and any transaction information, including vehicle information. This information is used to fulfill our business relationship with you and provide the service that you have authorized. This information that we collect may also be disclosed to the vehicle manufacturer for ensuring your safety in the vehicle and to payment processors and lenders, if applicable to the transaction. This information may also be disclosed to state or federal agencies, as required by law. For more information regarding the privacy practices of Parkway Motorcars and your rights under Federal Law and the California Consumer Privacy Act, please access our privacy policy at
http://www.goparkway.com/privacy.htm